What is the difference between WordPress.com and WordPress.org?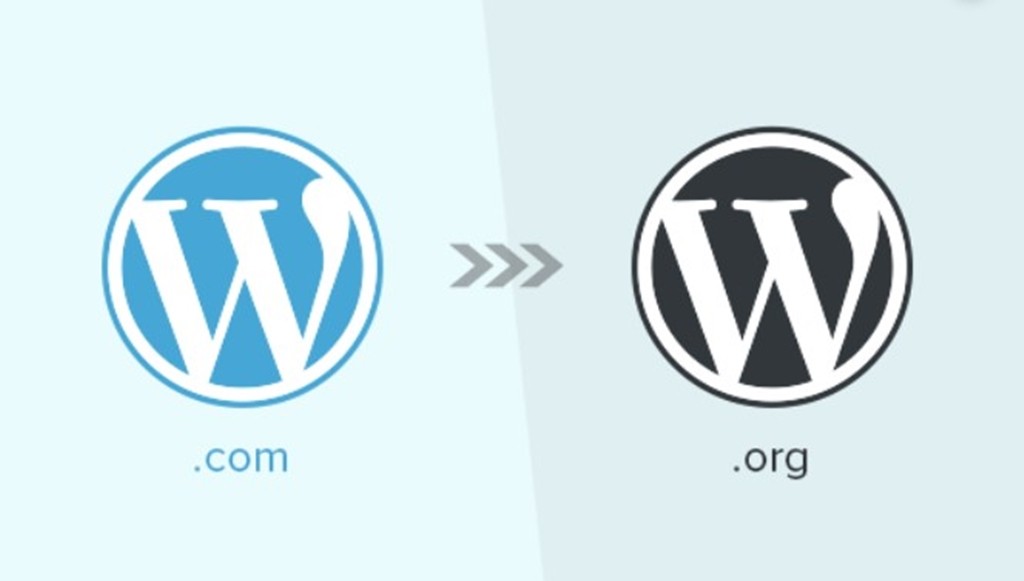 WordPress.com – A new user has two options for starting a WordPress site: WordPress.com and WordPress.org. While both of these offer the popular WordPress site building and content management system, there is a difference—and knowing those differences can help you make the right choice for your new website and WordPress hosting needs.
What Are WordPress.com and WordPress.org?
You may be wondering, "What is WordPress?" WordPress is one of the world's most widely used site building software. It's free and open source so that it can be modified and shared by any user in the WordPress community. The core WordPress software package can be downloaded by anyone from WordPress.org, or it can be installed as part of a hosting package from a web hosting provider.
WordPress.com also supports WordPress. It's run by a commercial company called Automattic that was created by one of the founders of WordPress for hosting WordPress driven sites. Users don't have to download or install WordPress—it's part of the hosting services that WordPress.com provides.
The differences between WordPress.com and WordPress.org arise from the differences between hosted and self-hosted websites, so choosing between them largely depends on the level of control a user wants over the design and management of their site.
Self-Hosted and Hosted Sites
Self-hosting means that a user has full access to all the site files and code and can deploy them in any way they like. A self-hosted site has its own domain name and is hosted by one of a number of web hosting providers who make server space available for self-hosted sites of all kinds. Owners of self-hosted sites are free to make changes to the site files in order to customize the website and add any needed functions.
A hosted site uses web space provided by a hosting company, and it can be a full-service solution for those who want to publish a site easily and quickly, without dealing with design, ongoing site maintenance, or other technical issues. WordPress.com is a hosted platform that runs on the very popular WordPress software, but WordPress.org simply makes the WordPress site package available for download and use in self-hosting as the user chooses.
WordPress.com: A Hosted Alternative for Easy Use
It provides all the tools for a hosted WordPress site. It offers users a WordPress platform for getting a site up and running with no coding expertise needed, and WordPress.com takes care of all the ongoing management of the site. At its simplest level, all users need to do is to sign up for a free account, pick a theme, and start publishing. This makes WordPress.com a popular choice for students, bloggers, and creatives who don't have a need—or have an interest in—the full range of customization options offered by WordPress.org.
WordPress.com offers multiple plans starting with the basic free account. For more services and options such as adding a custom theme, users can move up to paid plans that include Personal, Premium, and Business. Each of these paid plans allows for greater customization and control over the site's operations so that it more closely resembles a self-hosted WordPress site.
But the convenience and ease of use that makes a WordPress.com site so appealing also have their drawbacks. Unless a user upgrades to a paid plan that includes a custom domain name, a WordPress.com site will always have the extension "WordPress.com," in the site name—a sure sign that you're using a hosted site. A domain name that includes the host provider in that way can signal a personal site or blog, not a professional site dedicated to doing business or offering a service.
WordPress.org: Hands-On and Versatile
WordPress.org is the home of the WordPress software files, a collection of templates in the PHP programming language that can be modified by any user. With its vast collection of customizable templates, plugins for added functionality, and a visual text editor, WordPress can be used by both beginners and experienced site designers, who can work directly with its files and stylesheet for precise customization. But, with this self-hosted version of WordPress, it's up to the user to maintain the site aside from features offered by the hosting provider and to install the plugins and other elements for customizing the site.
Comparing Features on WordPress.com and WordPress.org
With those distinctions in mind, here's a look at how WordPress.com and WordPress.org stack up in terms of key WordPress features.
Themes
Themes are a defining feature of WordPress sites. With a WordPress.com site, you have the choice of a wide range of premade free WordPress themes—all that's needed is to add the content you want. But, unless you're paying for premium, you can't add a theme from an outside source.
The self-hosted version of WordPress allows users to install and change themes at will, and themes can come from any source. Both premium and free themes can be customized using tools on the site's admin dashboard, or more experienced designers can work directly with its files to fully customize the site. Generally speaking, premium themes have more capabilities and customization features compared to free themes.
Plugins
WordPress.com states that users don't need to worry about installing plugins since the functions of many plugins come preloaded with every site plan. These include social media sharing plugins to increase engagement, google analytics, contact forms, and more. But other plugins generally can't be installed on a WordPress.com site, which limits the range of available options for professional users with specific needs.
Self-hosted WordPress is famous for its long list of premium and free plugins—bits of code designed by developers in the WordPress community to add specific functions that aren't available in the basic WordPress install. Plugins can be used for things such as creating a contact form, building an online store, or adding a gallery to the site. Users can even fill the analytics gaps on their sites by installing Jetpack, an "all in one" social sharing plugin designed by WordPress.com.
Domain Names
When you choose a domain name, it becomes a site's online identity, and most business experts advocate owning your own domain. Self-hosted WordPress sites have custom domain names that clearly indicate the site isn't being hosted on a third-party platform. But, unless you're paying for premium to have a custom domain, a WordPress.com site always comes with the extension "WordPress.com" after your domain name.
WordPress.com and WordPress.org offer different ways to take advantage of the site building power of WordPress. For those who prefer to focus on creating content for a blog, WordPress.com takes care of everything else, with no need to be concerned with site maintenance and technical issues.
WordPress.org simply makes the WordPress platform available to as many users as possible—and the rest is up to them. Which should you choose? That depends on your plans for your site and the way you want to run it.
What is WordPress? WordPress is an online, open source website creation tool written in PHP. But in non-geek speak, it's probably the easiest and most powerful blogging and website content management system (or CMS) in existence today.
Who uses WordPress?
You're in good company if you use WordPress to publish on the web. Many famous blogs, news outlets, music sites, Fortune 500 companies and celebrities are using WordPress.
For example, famous blogs like Mashable and TechCrunch are both on WordPress. News outlets like The New York Times' blogs and CNN's on-air personality blogs all use WordPress, too.
If you're ever curious about who uses WordPress, head on over to the WordPress site showcase and you'll be impressed by the number of well-known sites and famous people using WordPress to power their websites.
What can WordPress do?
WordPress is an excellent website platform for a variety of websites. From blogging to e-commerce to business and portfolio websites, WordPress is a versatile CMS.
Here are just a few examples of the types of websites you can build with WordPress:
Blog
E-commerce
Business
News
Photography
Music
Membership
How do I get started using WordPress?
Now you're probably asking, "how do I get it?"
WordPress is free. Yep, that's right – it's 100% free.
WordPress can be downloaded for self-hosted installations from WordPress.org or it can also be used as a hosted service via WordPress.com.
So, what are you waiting for? Go get WordPress today to start creating your awesome website.
Customizing WordPress
The possibilities are endless when it comes to customizing a WordPress website. WordPress themes and plugins can add new design options and added functionality. Check out WordPress.org for free themes and plugins.